Figure 1: From my window, my first morning in Toulon
It is thanks to a missed train, some drunken networking in Barcelona and a stroke of luck that I find myself in Toulon, in the south of France. Admittedly, I was supposed to be in Italy by now - the plan was to take the train from Nice to Venice, slowly make my way through Tuscany, do a bit of Couchsurfing in Rome, eat myself silly in Naples, and learn a bit of Italian. I had it all worked out.
I have since then changed my plans completely. Because the first morning that I woke up in Toulon, I just knew that there was something special about this place. When I walk around the streets of this city, I feel, for want of a better word: invisible. Like I just blend into the background, and I am finally somewhere that I belong.
Figure 2: View over Toulon from Mount Faron
Toulon is the fourth biggest city on the
Côte d'Azur
behind Marseille, Nice and Montpellier, but is by no means unimportant: Toulon is a major military base, home of the aircraft carrier
Charles de Gaulle
and the French Mediterranean Fleet. And when central Paris was rebuilt in the mid to late 1800's, they actually used Toulon as an architectural model. Several events from
Les Miserables
take place in Toulon, most notably the 19 year imprisonment of Jean Valjean, the protagonist. I can't believe I watched
Les Mis
with my mum last December and completely missed that reference. Was probably too occupied by Russel Crowe assaulting my eardrums at the time.
Figure 3: The Marina - 30 seconds from my doorstep
Toulon's first name was
Telo Martius,
taking its name from the Roman god of war. This makes perfect sense, as Toulon's history consisted mostly of being attacked by pirates until Roman power crumbled in the 1400s. After Provence became part of France in 1496, French kings took their turn to build up Toulon as a powerful headquarters for the navy. By 1820, it was the naval base for France's conquests of North African states like Morocco, Algeria and Tunisia. When the Germans captured Toulon in WWII, the king ordered the navy to blow up the entire French fleet to stop the Nazis from getting their hands on it. Finally, the harbour was almost completely destroyed by bombing from the Allies in 1943.
Figure 4: The winding streets of the Old Town
In 1944, Toulon was reclaimed by France. To aid the peacekeeping effort and reconstruction of the harbour, almost 10,000 American and French soldiers were brought in to occupy Toulon, transforming it into a boisterous sailor's city like never seen before. The docks were lined with ships where the soldiers would sleep, but their waking hours were passed in Toulon drinking, smoking and taking advantage of the roaring prostitute trade. The streets of the Old Town were alive with bars, dance halls and brothels, and night time was a non-stop party. This is why the marines nicknamed Toulon "
Chicag",
alluding to Chicago, Illinois in the dark decade of the 30's. But as the years passed, less and less boats came to Toulon harbour, and the number of sailors dwindled. By 1976, all prostitution establishments were permanently closed.
Figure 5: A mural depicting Toulon in the 50's, painted on the side of an apartment block
On the west side of the Marina, near where I'm staying, there is a large section of city that is almost exclusively inhabited by Algerians. When I asked a local what they were all doing there, he told me a story that broke my heart in two. A civil war raged in Algeria from the mid 1950's between Algerian loyalists (who still believed in a French administration) and the National Liberation Front (FLN). Torture, terrorism and mutilation was used on both sides. When Algeria finally gained independence, the motto publicised by the FLN was "
La valise ou le cercueil",
which means "
The suitcase or the coffin.
" In 1962, over 1.4 million Algerian refugees fled for their lives to France.
After years of waiting, ex-soldiers were granted a small allowance from the government to repay them for their services. However, bitterness and cultural differences hindered smooth integration into French society, and "
harkis"
were marginalised and abhorred in the very country that they fought for. Fifty years later, these ex-soldiers are now old men who sit in groups around Toulon, drinking coffee, scowling and discussing important matters amongst themselves. And the reason I find this part of Toulon's history the most moving, is because every morning for a whole month, I rode my bicycle past these living, breathing figures of history, and never knew.
Chicag' Hostel Toulon
3 Rue des Bonnetières
Toulon, France
+33 (0) 4 89 66 52 66
Figure 7: Home sweet home
This has been my home for the last month: Chicag' Hostel, Toulon's first and only youth hostel that opened just six weeks ago. The place is run by the unstoppable duo of Clara and Björn, who are both full of life, rambunctious and are incredibly passionate about what they do. Their vision: to bring Toulon back to life. You see, in the 80's and 90's, Toulon was, according to the locals, a shit-hole. Since then, the council has gotten its act together, and there has been enormous progress in improving all aspects of the town in the last ten years. Clara and Björn saw huge potential and opened the hostel, effectively putting Toulon on the map for young travellers looking for an affordable place to stay in the south of France.
Figure 8:
The common room
Chicag' is a green hostel, meaning that everything from the three-storey bunk beds to the sign hanging over the entrance has been constructed, by Björn himself, from recycled materials (the man is a freaking genius, I'm convinced he could make a working airplane out of cardboard boxes). In this way, the interior design is delightfully quirky, unique and instantly makes you feel at home as soon as you walk in. There are 14 beds, a common room and a kitchen that actually used to be a boulangerie in the 50's. Every now and again, an elderly Toulonnais will walk past and smile and tell us that this is where he used to buy his baguettes when he was little.
Figure 10: Playing football with the kids from the block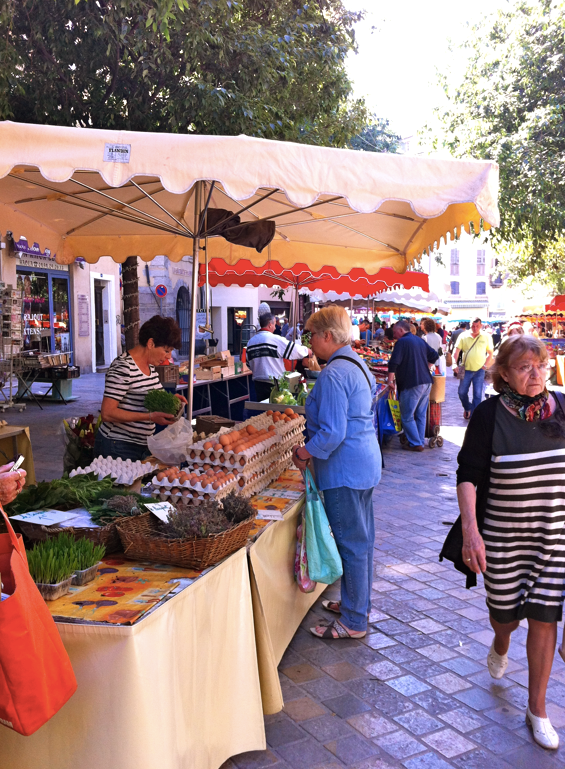 Figure 9: The Egg Lady
And as expected, my life here in Toulon revolves around food. In the mornings I walk to the farmers market on
Cours Lafayette
, the largest market in Provence, and back with a box of fresh, local strawberries that are deep scarlet and always, always, always perfect. I have breakfast with the guests then (attempt to) read the local newspaper over my coffee. Then I clean the rooms, or run other errands for the hostel. Some days, they send me on my bicycle (his name is Louis) to pick up vegetables from
La Seyne-sur-Mer,
a commune 25 minutes from Toulon by boat. In the afternoon, I walk on the beach at
Le Mourillion
or go to the park with a book. And a 250g slab of dark chocolate.
Figure 10: Me, Louie and my vegetables, enjoying the view
I haven't eaten out at many restaurants at all in Toulon. This is a huge change from my life in Dijon, where me and Itzel ate out at restaurants three a week. Instead, I've been eating amazing home-cooked meals at the hostel. If you walk into Chicag' around 7pm, most days you will find a bunch of backpackers cooking in the kitchen, and me dancing around barefoot while I make dessert and sing "Blurred Lines" at the top of my lungs, much to Dana's delight.
Figure 11: Ivan's Mi-cuit au Chocolat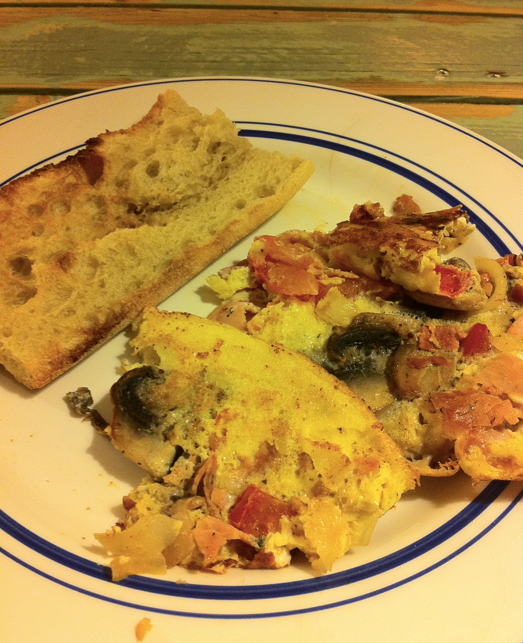 Figure 12: Chris's Two Hour Omelette
Figure 13: Charles's Québécois Pancakes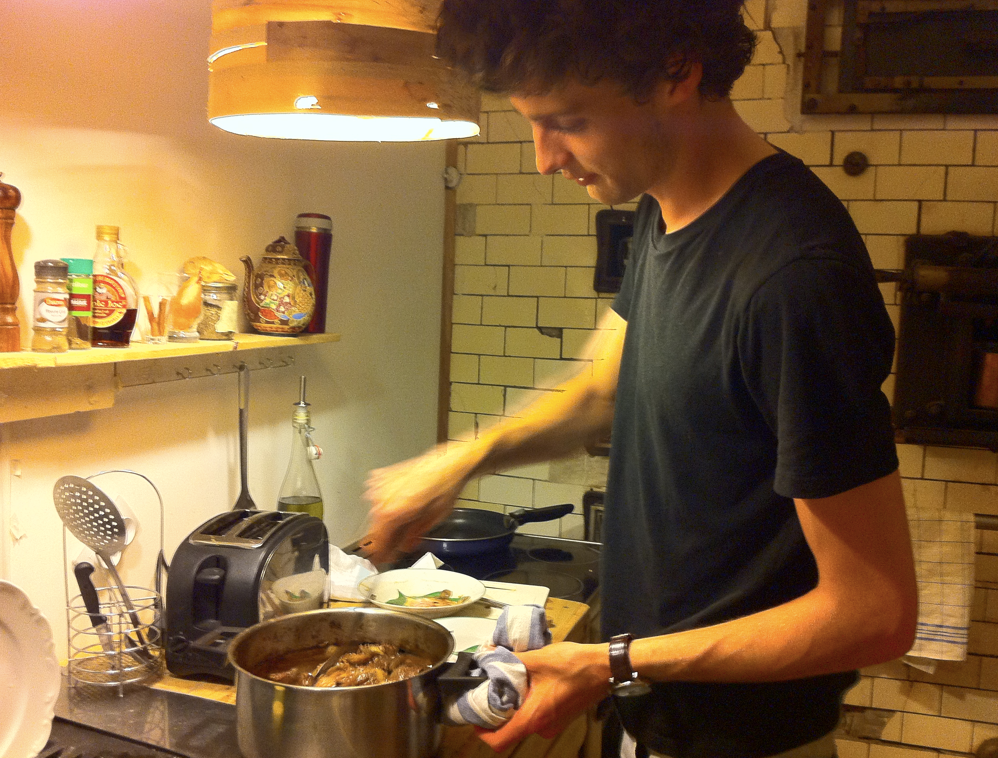 Figure 14: Sam's Beef Burgundy
Figure 15: Julia who?
Figure 16: Kyle's Egg, Prosciutto & Rosemary Tarts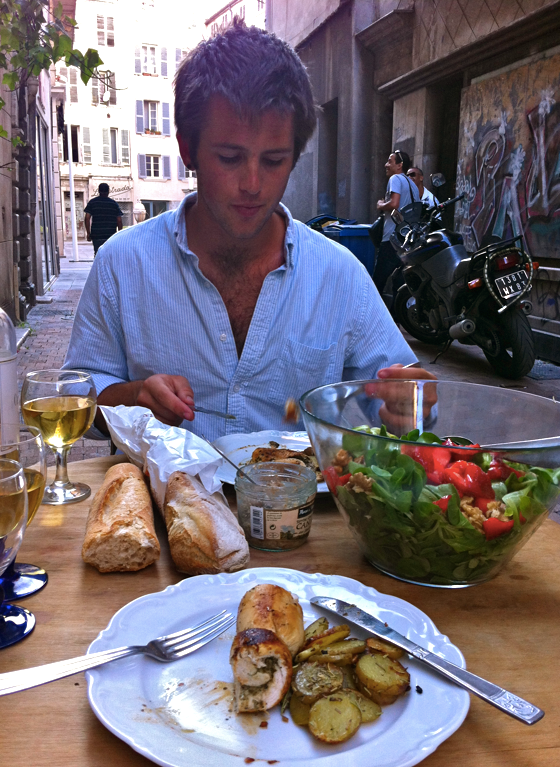 Figure 17: Kyle's Pesto Chicken Roulade with Baked Potatoes
Figure 18: My Marscapone Cream Cups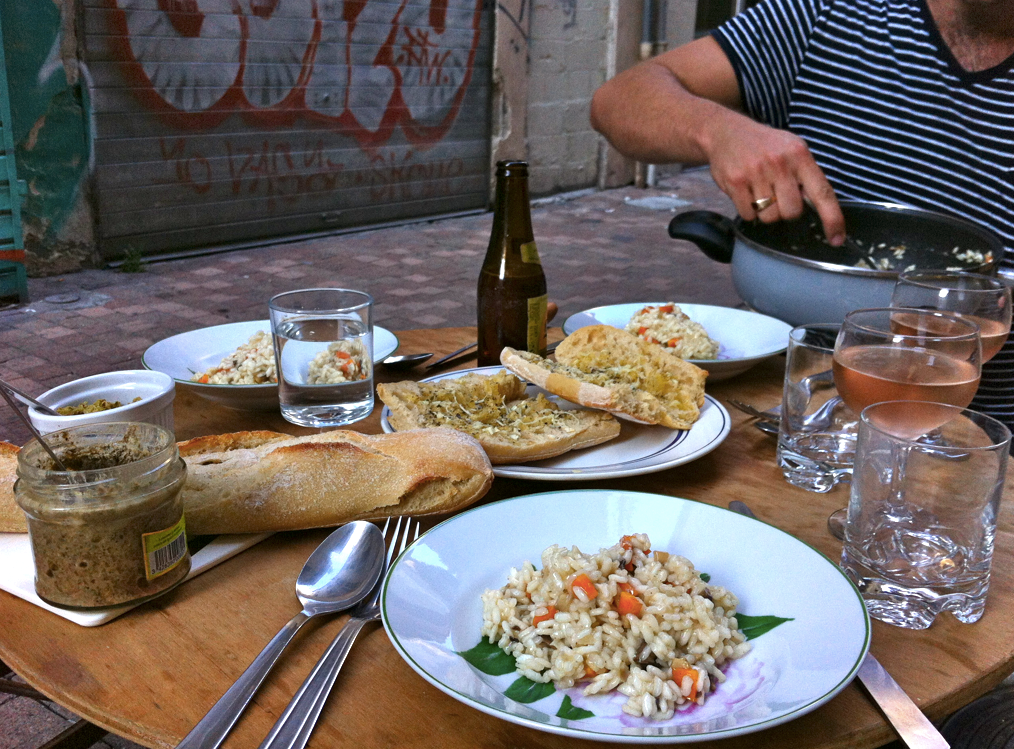 Figure 19: Kyle's Vegetable risotto with fried herring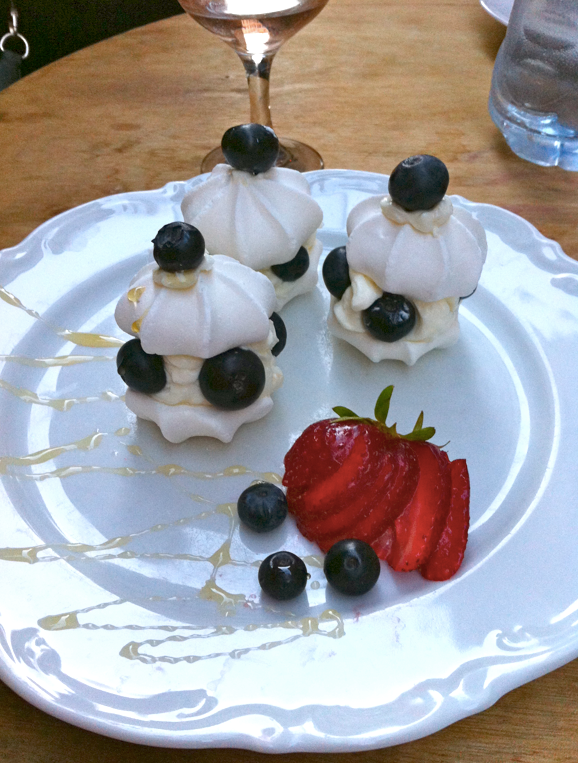 Figure 20: My Blueberry Crowns