This week, thousands of young Australians will be part of the
Oaktree Foundation's
"Live Below the Line" campaign
. In English, this means that they can only spend $2 per day on food, in order to raise money and awareness of extreme poverty. And for a passionate foodie like me who has no qualms about spending $20 on breakfast alone, the whole concept of Living Below the Line, quite frankly, has always scared the crap out of me.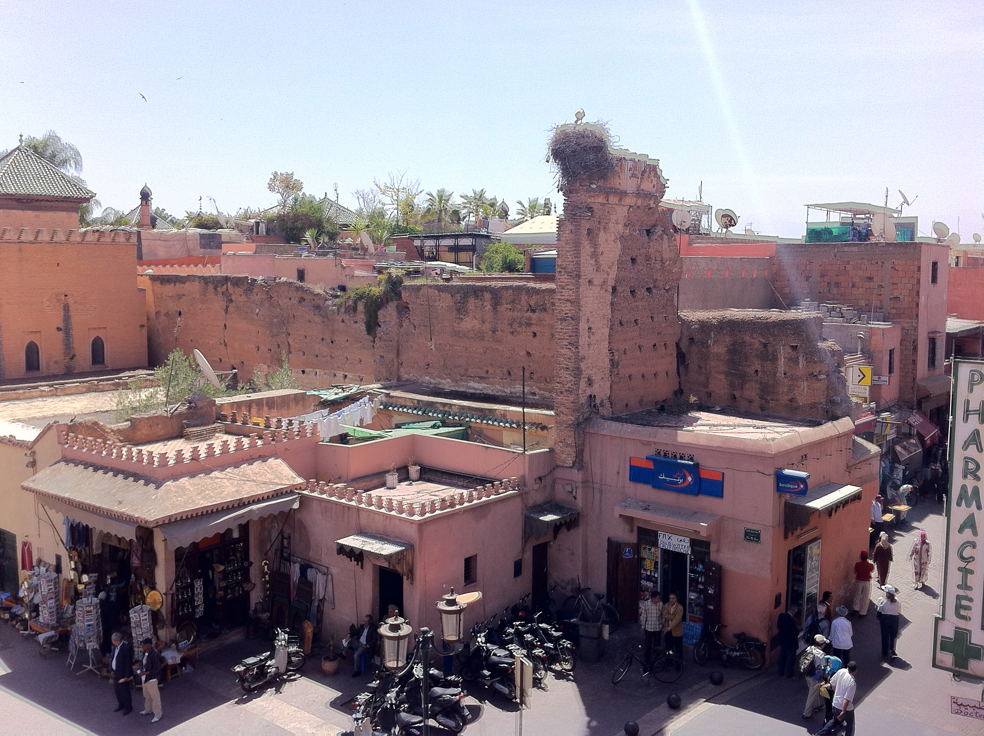 Figure 1: Kasbah
But this afternoon I found myself in Morocco with some spare time to kill, so I left my hostel and hit the streets of Marrakesh with just 8 dirhams (equal to $1) in my pocket.
Figure 2: Charmoula sole and fresh tomato cous cous with grilled eggplant
Somehow, I managed to put this meal together with those 8 dirhams, in just under 30 minutes. And I've never even cooked couscous before! Although I can't take all the credit - the lovely Samir who works at my hostel gave me a hand cooking the couscous, and also put out the fire I started in the kitchen.
And if you don't believe me (about spending only $1, not the fire), here's a breakdown of my ingredients:
Couscous: 2 dirhams, bought at a small grocery store in the Kasbah district
Fried sole: 2 dirhams, from a stall at the Marrakech souk
Prawns: For free because I said "thank you" in Arabic to the guy who sold me said fried sole
Tomato and eggplant: 4 dirhams, from the fresh vegetable stall outside my hostel
And just in case you're wondering: no, I did not use any oil or salt; no, I did not buy a meal and pass it off as my own; and yes, it actually tasted good. The fried sole had a strong taste and was extremely salty when eaten on its own, so I decided to break it up and mix it with the couscous to give it some flavour. It worked a treat! And the eggplant didn't need any oil because it's already quite moist when you grill it on a hot pan.
Figure 6: Grilled eggplant
So although I'm not able to do the full week of Live Below the Line, I wish all of you guys participating the best of luck. The Oaktree Foundation is a pretty amazing organisation of young Australians. You can learn more about their cause on their website
here
.
Figure 7: Djemaa El-Fnaa by night