While walking to class with another international student, the topic of travelling came up. He was trying to explain to me some words of advice his father gave him, but was having trouble finding the right words in English. Finally, he said that the simplest translation would be:
"You must travel, otherwise you will die with hunger."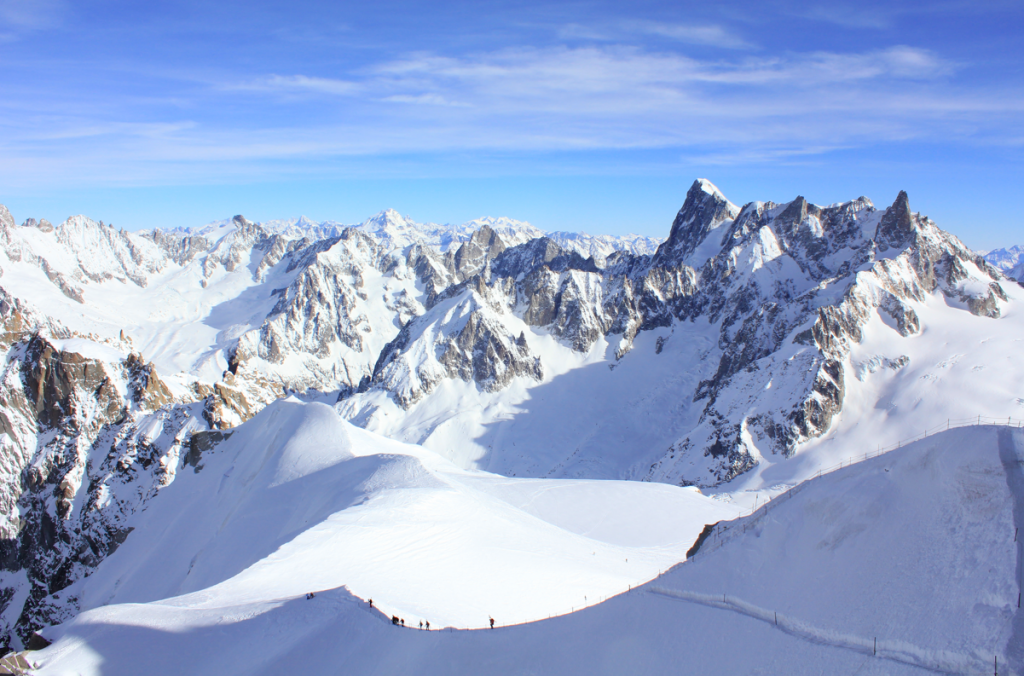 Figure 1:
The French Alps, Chamonix
Figure 2:
Aiguille de Midi
Every morning, I wake up with this hunger. But I didn't really acknowledge it until my first year of university, when I picked up my pen and wrote down "French - Beginners" on my enrolment form. For four years, I dreamed and dreamed that I would one day live in France, eat French food, travel around the country and be able to speak French beautifully, effortlessly. And now that I am here in France at last, I am finally feeding that hunger.
Figure 3: Mont Blanc!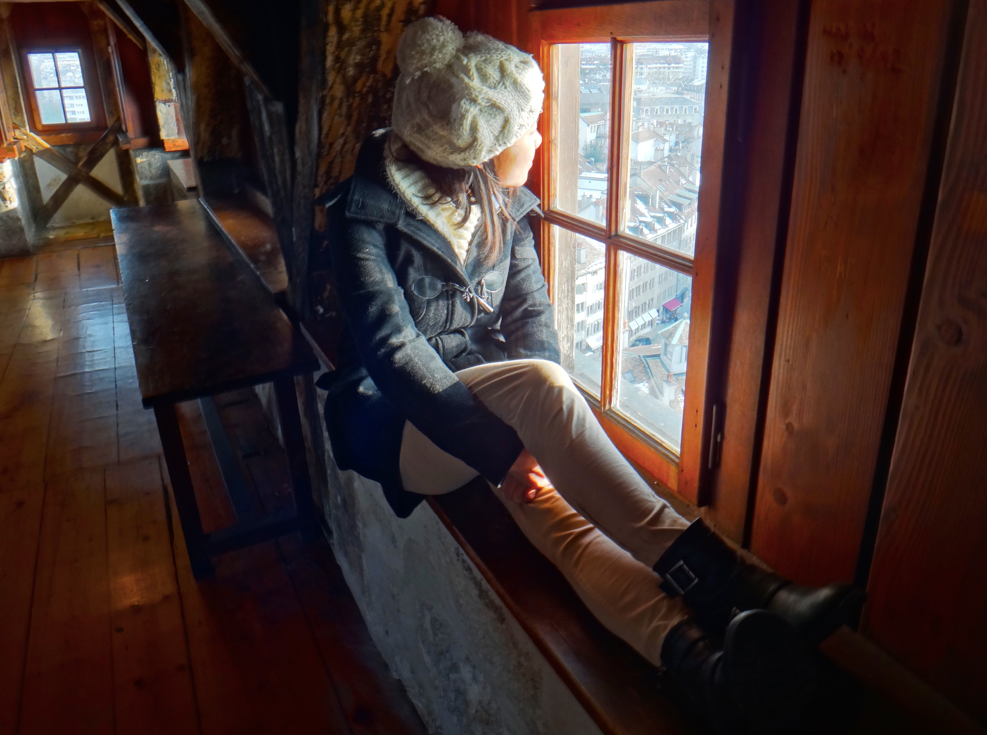 Figure 4:
The view from the top of St Pierre's Cathedral, Geneva
A hunger for life is just like a hunger for food. Let's say you're craving a giant bowl of chocolate ice cream, or a big juicy hamburger, or some freshly cooked pad thai. When you finally get to sink your teeth into exactly what it is you've been yearning for, you enjoy it so much more than someone who has no appetite.
So every day that I spend in France, I cherish, because the life that I am living here is what I have craved for so long. Every day, I am filling the emptiness I once had with new experiences, new people, new ways of thinking and memories I will never forget. I am following my dreams, and the satisfaction of doing so is indescribable.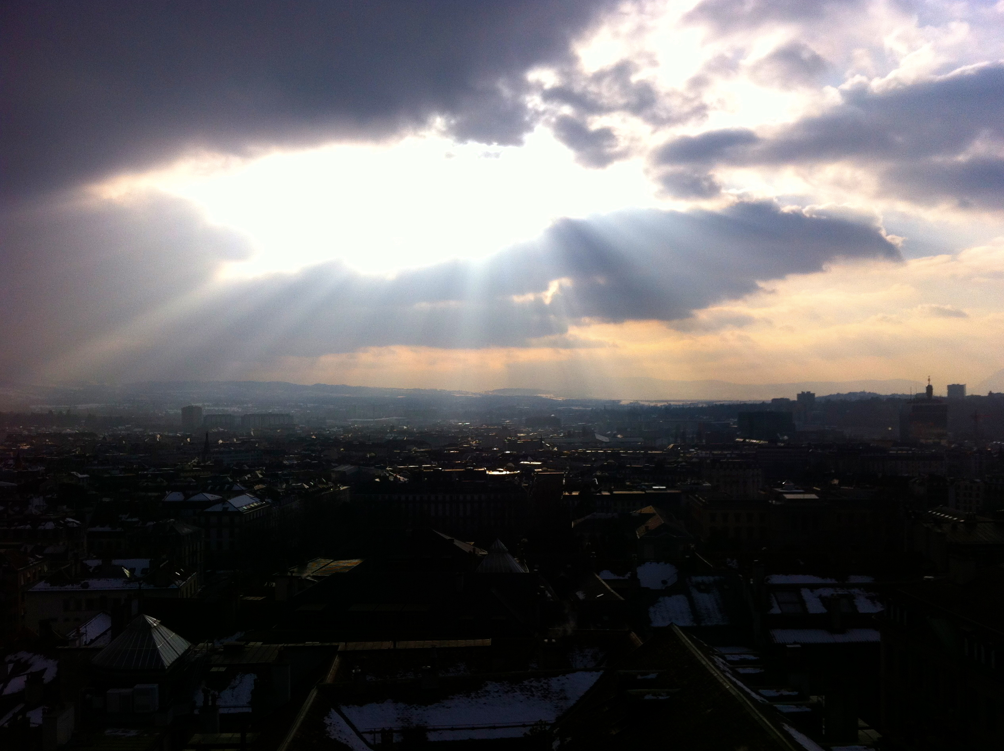 Figure 5: Sunset over Switzerland
I have an appetite for life worth living, and you can bet your life that I will not die hungry.