If I gave you $27, what would you spend it on? Online shopping, a week's worth of coffee, a giant bag of goon, perhaps. A better way to spend that $27 would be to buy yourself a ticket to the Good Food and Wine Show. In the mid-year break, I attended this glorious event with my fellow foodie Angela. We spent seven delirious hours running amok, stuffing our faces with free samples of everything from organic hand-made gnocchi to wasabi, drinking copious amounts of free wine, and generally being obnoxious.




What is it? Basically, it's a food expo, on steroids. Hundreds of Aussie food producers, wine makers and chefs come together over one weekend in Melbourne, Sydney, Perth, Adelaide & Brisbane to celebrate all things edible. In the past, the Good Food & Wine Show has featured culinary greats such as Jamie Oliver, Curtis Stone, Donna Hay and Gordon Ramsay (who I have huge respect for as a chef, despite his filthy mouth). Since the first one in 2001, the Show's popularity has been growing exponentially, with this year's expo attracting more than 150,000 visitors around the nation.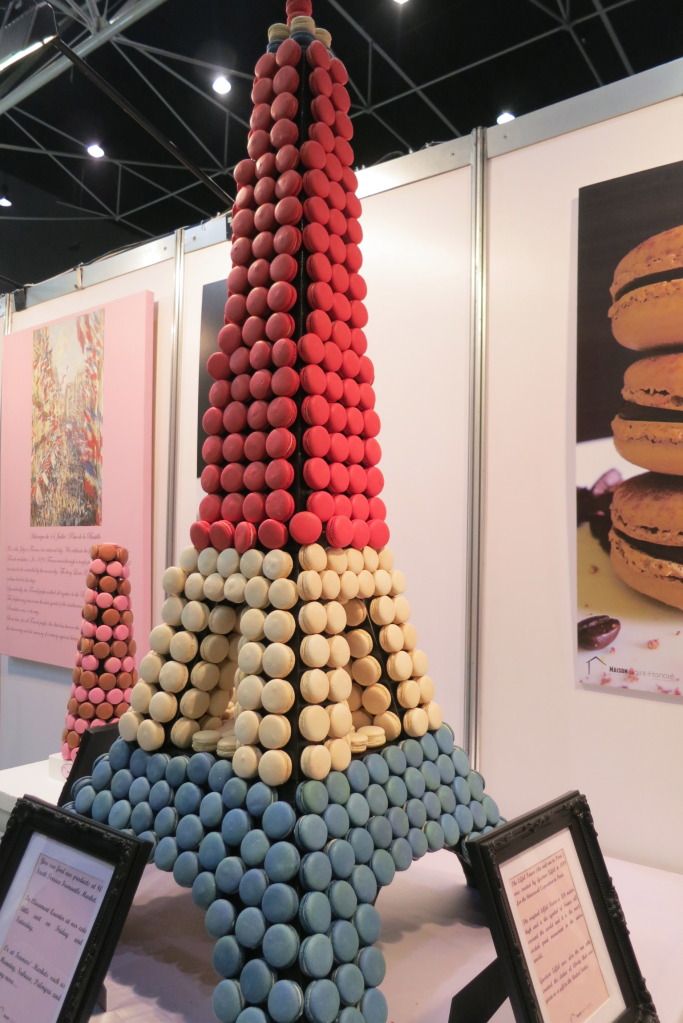 Figure 2: J'adore!
Our day started at the VIP media launch, rubbing shoulders with other journalists and photographers of the local media, where one of my foodie dreams came true: meeting Manu Fieldel. French chef, with three hats to his name and unspeakably charming, Manu runs the distinguished French restaurant
L'etoile
in Sydney, has featured on
Masterchef
,
Ready Steady Cook
and
My Kitchen Rules
, was named
GQ
2011 Chef of the year, and somehow managed to fit in being the winner of Channel 7's
Dancing with the Stars
last year too.
Figure 3: Drooling
I am utterly and hopelessly in love with him (even though he's 37 years old) so I had to down some serious champagne and Jean Pierre Sancho pastries to calm my nerves before approaching him - I felt like I was going to blurt out: "Oh hey! You're Manu! Nice to meet you!" And then start cracking jokes about baguettes. But I managed to get through about 5 minutes of conversation with him without stuttering or drooling visibly, he gushed about how much he loves Perth, I told him about my plans for exchange in Burgundy next year and we had a passionate discussion about the amazing produce in Provence. After he signed his cookbook for me and we left the room, I think I broke the world record for How Many Times You Can Say Oh-My-God In One Breath.
Figure 4: Win!
From there we rushed to the Celebrity Theatre with front-row Adriano Zumbo tickets in our hot little hands. The freakishly talented pastry chef hypnotized the audience of more than 500 people whilst whipping up a batch of Apple and Golden Carrot Cake Tarts which were dusted with gold powder, and some Banana Caramel Rice Pudding. He was so in his element, pulling off incredible culinary techniques with ease, as if he was tying his shoelaces. During the show, the overhead screens showed a short video of his patisseries in Sydney, with a segment about his best selling 'Upside-down Cloud' made with cream, meringue and passionfruit. Me and Angela sat there making Homer Simpson gurgling noises.
At midday, we were unleashed upon the main showground, and literally ate non-stop for about 3 hours. Our free samples included: artisan chocolates, Maison Saint-Honore macaroons (they have a patisserie in Freo), roast duck, minestrone, imported cider from Germany, whiskey, about 20 types of Margaret River wines, Moscato, way too much beer, flavoured vinegars, sundried tomatoes, Oxfam fair-trade dark chocolate spread (my favourite of the day), home-made chutneys and mustards, scrumptious Arkadia tea lattes, marinated artichokes and freshly baked bread. Did I mention there's an entire section devoted to
cheese
alone?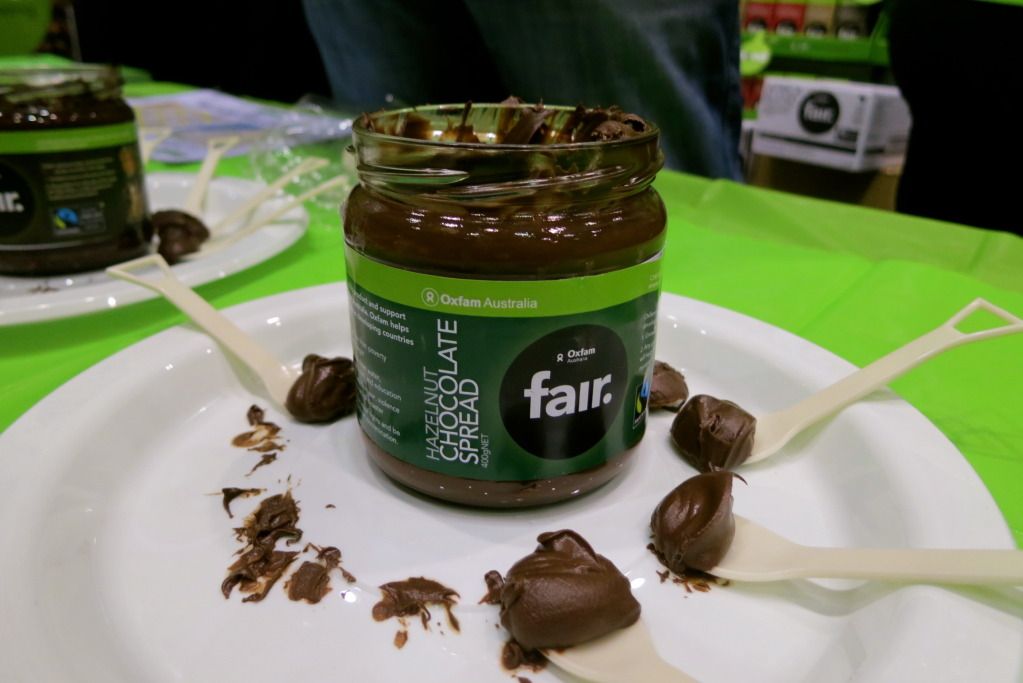 Figure 6: Environmentally sustainable never tasted so good
Amongst all the freebies, we also bought some more substantial food for lunch: $6 bought us a pack of 4 hand-made Boscastle mini-pies, my favourite being the rich Beef Burgundy. We also grabbed a portion of impossibly tender Linley Valley rib-eye pork cutlets which came with a side of grilled potatoes ($10), and some Burnt Fig, Honey & Caramel Maggie Beer ice cream ($3), from which we fashioned affogatos with our free Nespresso shots. We were pining over the wagyu burgers offered by the Mondo's Butchers stall, but decided to stop before one of us got hospitalised.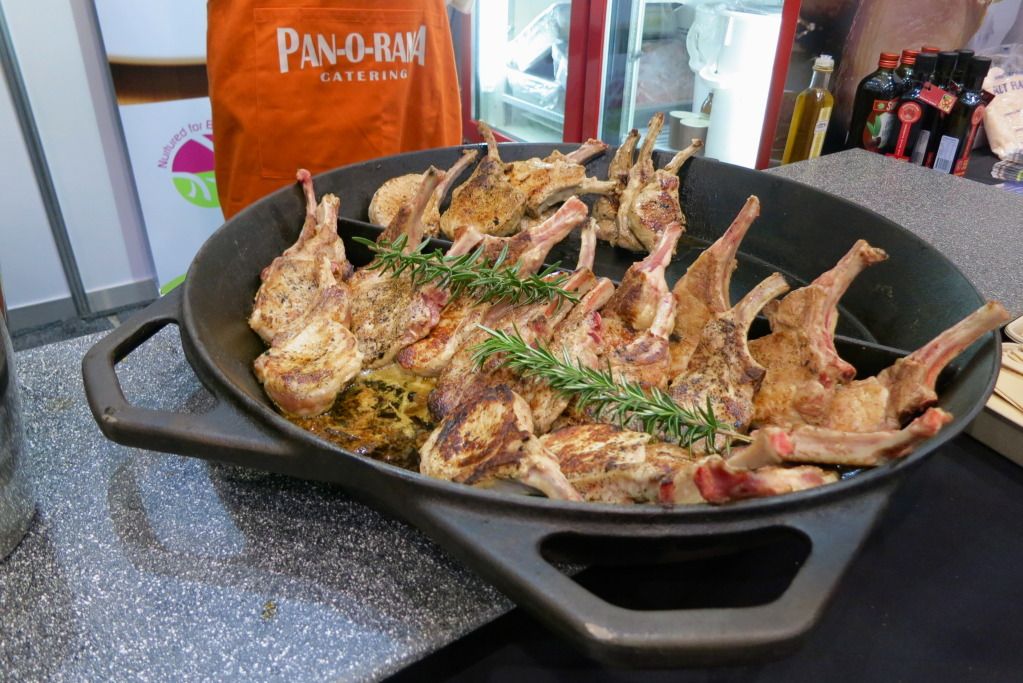 Figure 7: Linley valley pork cutlets
Mid-afternoon, we signed up for a $20 Flavour Workshop run by Oxford Landing Estates, where we joined a large group of tipsy giggling 40 year old women in learning how to pair different wines with different flavour profiles. There were six wines to taste starting with a beautifully sweet Sauvignon Blanc, and by the time we got to the Cabernet Shiraz, I was completely sloshed. Half-way through the session, George Calombaris appeared to order his lunch from the Maggie Beer stall, and the ladies at our table literally jumped out of their seats and formed a wall around him, fawning over him and asking him for autographs. He didn't seem to mind.
Figure 8: Free wine is good wine!
I took two things away from the GF&W Show. One was a large black showbag full of about 5 kilos of free food, wine glasses, a bottle of free Chardonnay, and a buttload of recipe cards. The other was an enormous sense of being part of a community of Perth food-lovers who are as excited about the food in this city as I am. Exhibitors were only too happy to share the stories behind their produce: where it had come from, how it was made and the vision they had for their business. It was really awe-inspiring to spend the day in the company of other people who not only have a love for food, but have chosen to pour that passion into something they can share with others.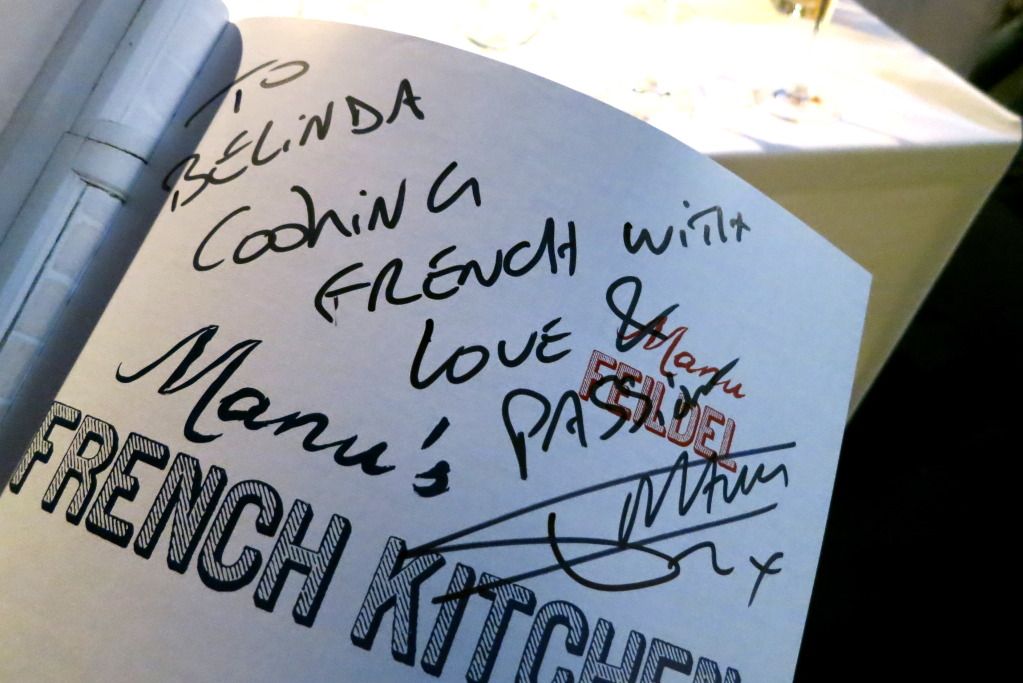 Figure 9: Keeping this forever!
The Good Food & Wine Show 2013 will be 19-21 July at the Perth Convention Center.