Sunshine Café
683A Beaufort Street
Mount Lawley 6050
(08) 9370 1165
Figure 1:
"Please come and enjoy with us."
Mount Lawley is one of my favourite areas. It's a place where I can easily spend the whole afternoon window-shopping and café-hopping, maybe stopping at Lawley's Bakery for my pastry fix, then checking out some designer dresses I can't afford, then perhaps a latté break at Cantina before disappearing into Planet Bookstore for a while. Another reason to love Mount Lawley is that it's home to some of Perth's most prestigious restaurants like Jackson's, Must Winebar and P'tite Ardroise, as well as your laid-back favourites like Clarence's, Grill'd, and Queen's.

But if you venture just a little further up the hill on Beaufort St, you will come across an unassuming little lunchbar squished between a Subway and a carpark, run by a smiling Vietnamese couple, called the Sunshine Café. And it is there, dare I say, that you will find the Best Pho in Perth.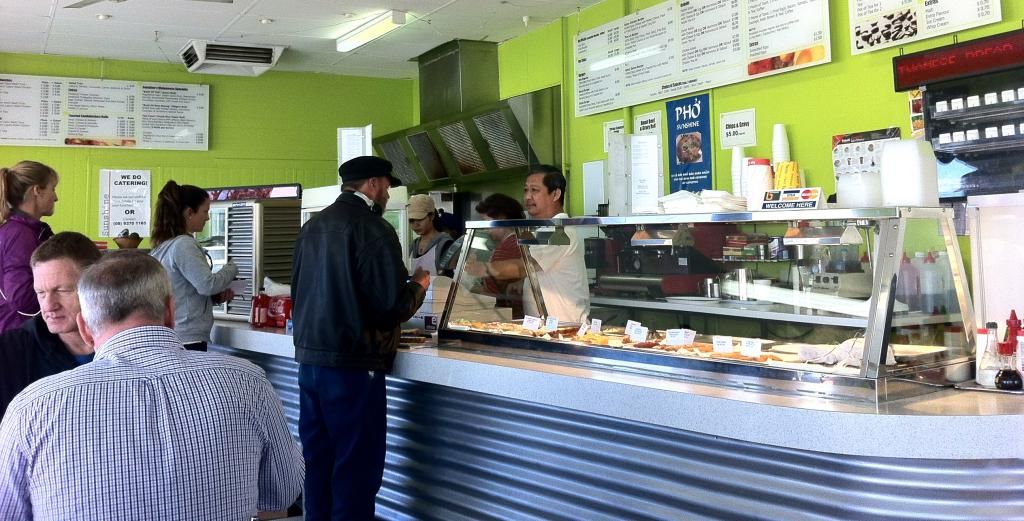 Figure 2:
Appearances can be deceiving!
When you walk into the Sunshine Café, there's something about the place that makes you feel right at home. I think it's because it's completely devoid of any kind of pretentiousness - a breath of fresh air in a suburb renowned for its large hipster-kid population. Auntie and Uncle don't need to prove anything to anyone. They're quite content to just go about their business, doing what they do, and doing it well. They serve happy, relaxed customers (many of which are tradies) who stream through the door at lunchtime for their pies, sausage rolls, and hamburgers, as well as their Vietnamese offerings of banh mi and fresh rice paper rolls.
When Dave and I went in, he didn't even look at the other things on offer, and promptly ordered two servings of the "Superbowl Pho" ($13.5). Dave is a foodie too, but the difference is he's got the credentials to match - he spent a year doing a commercial cookery course, and therefore knows a bajillion times more about food than I do. So when he told me that I had to try this pho, I asked no questions.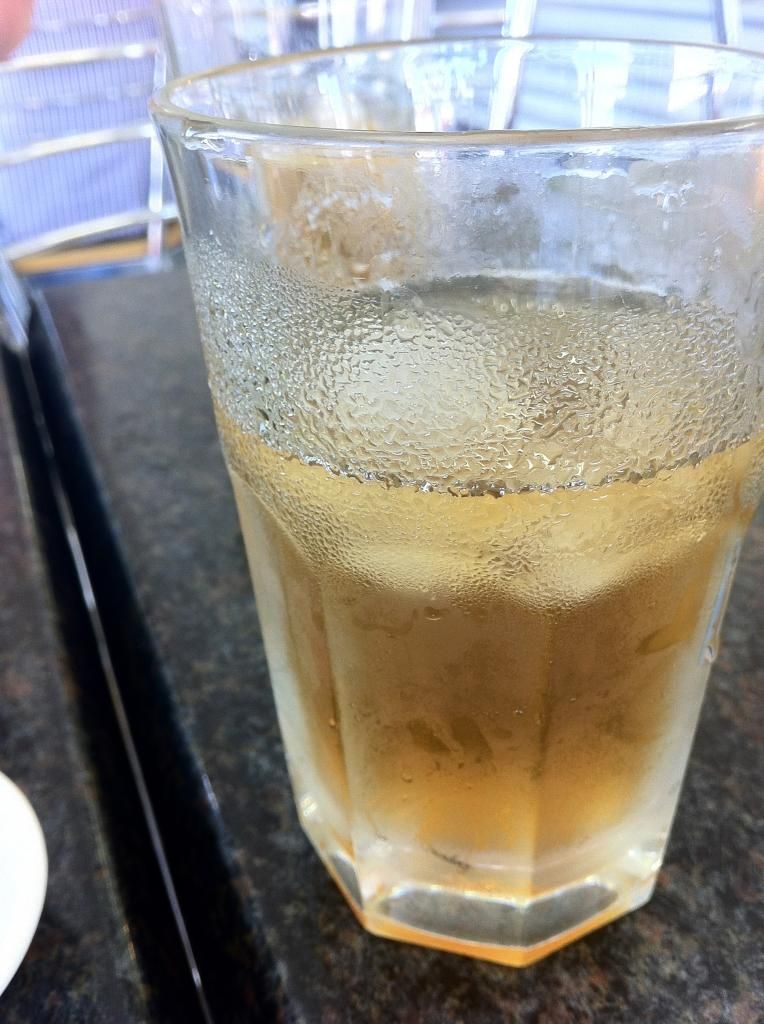 Figure 3: Refreshing iced Chinese tea - for free!
Figure 4: Fresh mint, basil, bean sprouts, sliced chilli and lemon


Figure 5: Superbowl
I realise I'm making a pretty big claim by saying this is the Best Pho in Perth, given there are about 20 Vietnamese noodle bars in Northbridge alone. But considering how freakin' tasty this bowl of noodles was, I'm prepared to face the consequences.

First, there's the sheer size of it - there was probably enough there for three light meals. The delicate, thin slices of beef were just meaty enough, strewn over the vermicelli noodles, and scattered over the top with spring onion. The hero of the dish, the broth, was seasoned to perfection and deliciously light, with minimal fattiness. There were these beautiful, sweet beef flavours in there, layers and layers of them, thanks to the extra bits and pieces they had left in the stock like bones, cartilage and even a bit of chopped tail. This gave it a richer, deeper flavour than what my taste buds are used to, usually being confined to prettier looking cuts from the animal. With a little mint added, a sprinkle of lemon and a spring of basil or two, the result was just magic.
Figure 6:
Tastiest noodles in town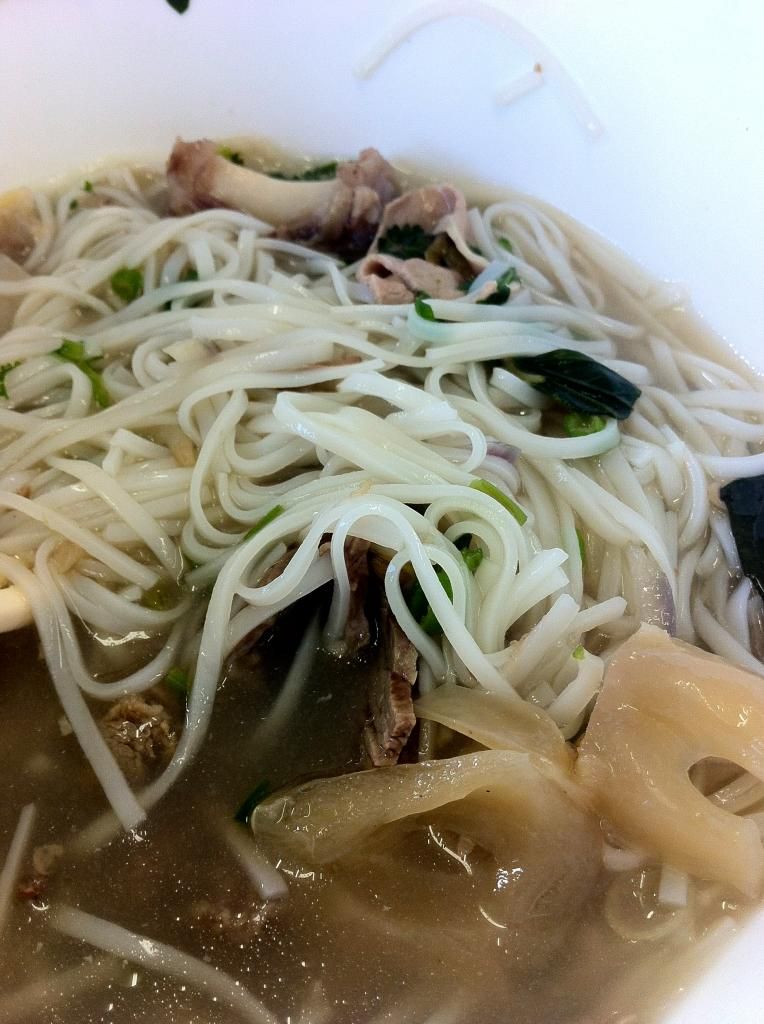 Figure 7:
Silky vermicelli
On Urbanspoon, the Sunshine Café has a 93% rating, and just 47 votes. So for now, this place is a well kept secret. But with pho this good, it's only a matter of time until word gets out.